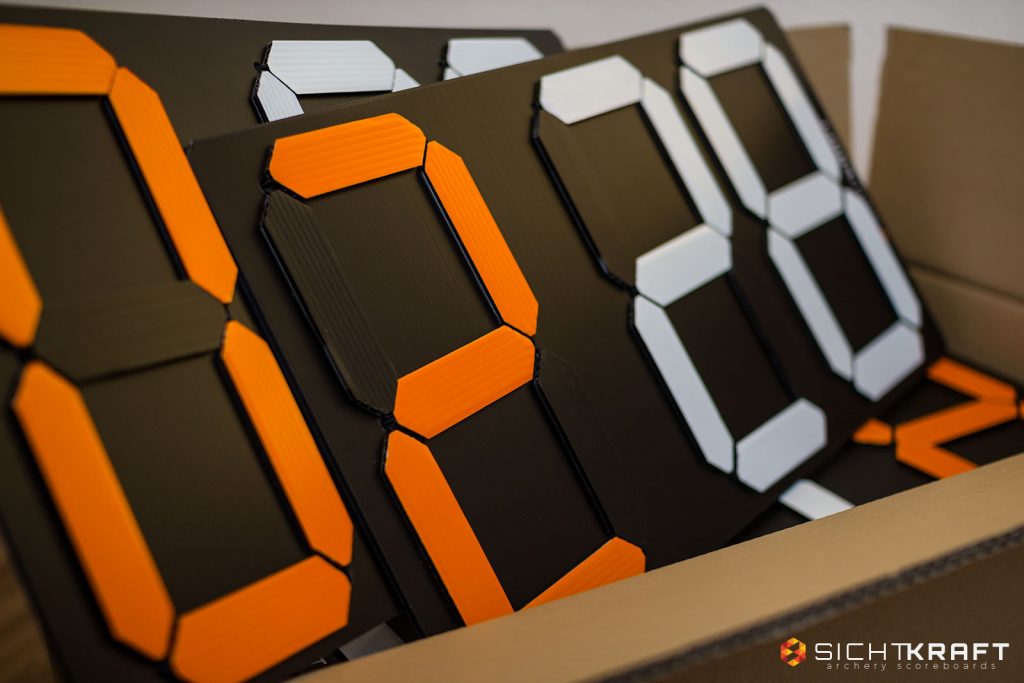 Good news everyone! The production of the first batch of scoreboards is finished and the first shipments are finally going out! We stocked up on all SICHTKRAFT Scoreboards, 3D, 4D, 3DF, you name it. All accessories can be found and ordered via our online shop, too.
If you have a competition coming up, make sure to order your set of scoreboards now. We have all payments methods available you could wish for, Bank Transfer, Credit Card, Paypal, heck you can even pay with Bitcoins! Shipments are made with DPD, DHL or UPS, depending on your country. Find more about shipments and shipping costs here.
We are looking forward to supplying you for your next event.