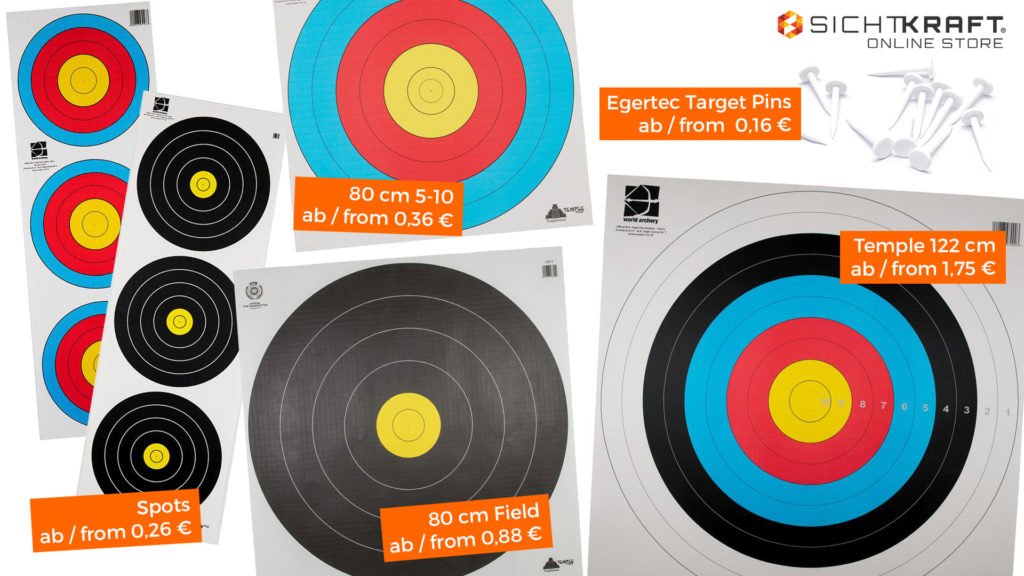 To improve the service for our customers, we now offer target faces and face pins in the SICHTKRAFT Online Store. If you are preparing for a big event, you don't only need scoreboards, you most certainly also need a lot of target faces. Therefore, we offer competitive prices and bulk discounts. Have a look:
https://shop.sichtkraft.com/en/archery/target-faces-pins/
More products for your archery competitons are coming soon, including newly developed SICHTKRAFT products, so stay tuned!